Hush Places
I want to tell you a story, a true story, a story full of places ...
Hush Places, where time seems to have stopped ...
Still.

Composed of moments, which in the frenzy of life become eternal ...
Blocked.

This story is made up of people connected to places forgotten by society and time and places connected to people with sacrifices and hopes behind them.

I want to tell you a story, in my own way, with my art and my passion; with the desire to give voice to silent places and the people who are part of them.

Edition 2022 ENG / ITA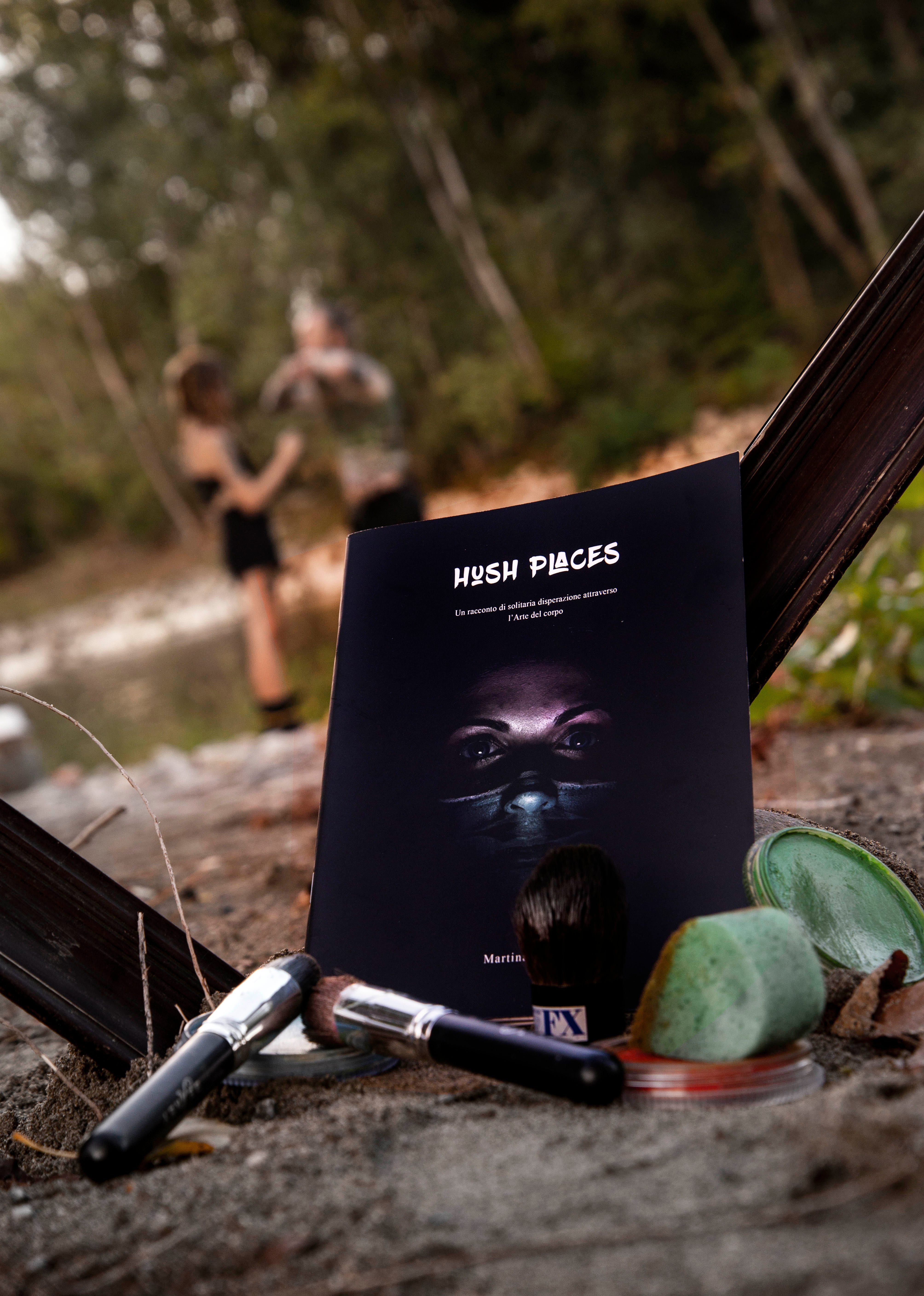 L' OROLOGIO ROTTO
"Coffe Time" - Piazza Vittorio Emanuele 14, Rivolta d'Adda CR, Italy
L' INCOMPIUTA DI CORONA
"Magika Disco Club" - ss. Paullese km 29, Bagnolo Cremasco CR, Italy
VIAGGIO VERSO GLI INFERI
"Eleven Ink" - Via del Sale, Cremona, Italy
LA BOTTEGA DELL' ARTIGIANO
"Momo Art Lab" - Via Cesare BATTISTI 35, Rivolta d'Adda CR, Italy
COME UN CALICE DI VINO
"The Langhen" - Via Enrico Toti 2, Rivolta d'Adda CR, Italy
LA MORIA DELLE FORESTE
"ManiPura" - Via Cesare Battisti 24, Rivolta d'Adda CR, Italy
LA BELLEZZA SALVERA' IL MONDO
"Magia di Fiori" - Via Roma 39, Bellinzago Lombardo, MI, Italy
A PUGNI STRETTI
"ASD Chaos team" - Via Garibaldi 125, Monte Cremasco CR, Italy